Guide on How to Start a Blog in 2020?
Are you searching for a simple, free, and easy way on how to start a blog? If yes, then I am going to tell you a step by step guide on starting a blog in 2020. Starting a blog is a difficult task, and you will make a ton of mistakes while making your own blog. But once you read this guide, then I am pretty sure that you will not go to make any mistake while making your own blog.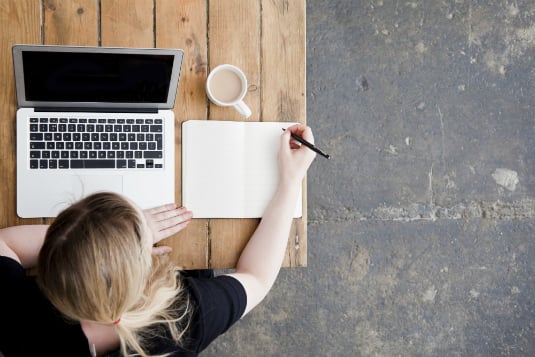 What is Blog?
Did you have any knowledge about what is a blog? If no, then I will tell you in a short way. A blog means a website whose main focus in to write well-research content about the niche you are choosing. Most of the bloggers will write the content from their personal experience in life to attract readers. In addition, every blog has the comment section so that readers can leave a comment about the blog. It is a great way for the blogger to connect with the reader and build a better relationship.
Here is this guide you will know how to start a blog:
Pick a Name
The very first step is to choose a blog name according to your topic. A blog name is a vital part of any blog. Your blog name should be easy to remember and also give descriptive information about your blog to readers. The blog name will instantly tell the readers about the blog category.
The blog name can be about your hobbies, personal blog, and life experiences, etc. For example, you are going to start your cooking blog, but it doesn't need that your blog name must be about cooking. You can also use words like food recipes and meals so that readers will easily get to know about your cooking blog.
Get your Blog Online
Now you have selected the blog name, so it's time to get your blog online. It is a technical step that seems to be difficult, but this guide will help you in making the process easy. For an online blog, you need two most important things, which are hosting and blogging software. The best thing is that you will get those two items in one pack.
There are many different types of blog hosting, and software is available on the internet platform. You can choose the blog hosting according to your budget. But if you are a beginner, then you must stick with the basic plan, so that you can learn about blogging easily.
Customize your Blog
If you choose the WordPress plug-in, then it will be easy for you to customize your blog. It is necessary that you must design your blog according to your blog and niche name. WordPress will help you in changing the entire layout of your design with the help of just a few clicks.
In WordPress, the layouts are known as Themes. Having a great theme for your blog will help you in designing your entire blog. The benefit of having a WordPress is that you will get the various themes that are already installed in the bold. Most of the top bloggers use the themes which are already installed on the website.
Publish your Blog
Now you have designed your blog, so write down a well-researched content for your blog. Adding the blog in WordPress is super easy. You have to do is click on left side where the posts icon is indicating. After clicking on that icon, you will get options like all posts, add new categories and tags.
For publishing the blog, click on add new, and a new window will appear on your screen. Just add title and text in your blog. But don't forget to add some images to your blog. Images will have a huge impact on your blog and attract the readers.